Tier 4, problems going outdoor. But you can still have a rollicking Christmas!

Well, I suppose there's no point beating about the bush.
We Londoners are in…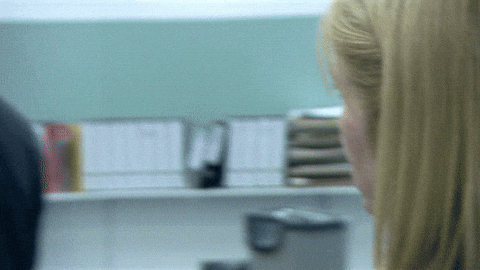 ...the thick of it, if you didn't catch on. Gif courtesy giphy.

Some 'variant' of this damned virus whose name sounds like a brand of beer has been wreaking havoc.
And London and some other parts of England have been plunged into a new tier - Tier 4 - lockdown.
What is the tier 4 lockdown?
It's a lot of things.
Seriously - it's an entire webpage of things that could take at least 2 lattes to get through.
If you're Jacob Rees-Mogg lite, and torturing yourself with content created by Her Majesty's civil servants is your idea of a hobby, go nuts.
But, you know what?
There's something that Tier 4 just does NOT have to be.
And that is...
#ChristmasIsCancelled
For sure, we can't go out partying, starting out with a good old escape game, a filling dinner, maybe a movie, then a pub crawl...and ending up like this...
Image courtesy The Mirror.

But we can still save Christmas this year, while remaining on this side of the Tier 4 guidelines, protecting ourselves from that new strain of the virus I will not name.
And that's what we'll help you out with, in this blog.
How can you celebrate Christmas while under a Tier FOUR lockdown?
What Christmassy things might you be able to do without running afoul of movement restrictions?
Here's Fox in a Box's Grade I Christmas relief for those of you caught up in the Tier 4 regime.
Have a virtual party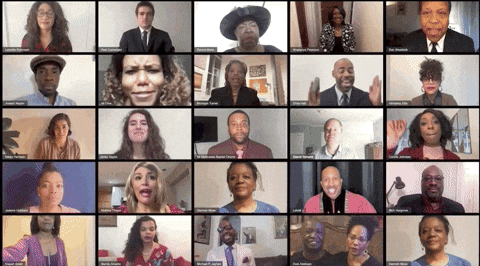 That's how a lot of folks are doing it. Gif courtesy giphy.

There is no way a large group of friends from different households can meet up...outdoors or otherwise.
But, you can do the next best thing:
Host a virtual party, a.k.a. an online party, a.k.a. a remote party, a.k.a. a Zoom Party.
That's a lot of aliases.
I bet if you told this chap about so many aliases, he'd say:
Image courtesy denofgeek.
Anyway…
For getting together with friends, a virtual party via a tool such a Zoom is the way to go.
You could even check out professionally managed online experiences, like a virtual escape room.
Catch a view of the Christmas lights
Hold on to the season. We can celebrate full-on next year.

This is London after all!
The entire city will be a Christmas Light Zone.
Which means that there is almost bound to be a Christmas lights display near you that you can visit and be awestruck by, even under Tier 4 restrictions.
Here's an extensive list, curated by Timeout.
Even if none of those is near where you live, you can just go for a walk to catch an eyeful of Christmas decorations around your home.
Make sure to wear facemasks, keep your group small, and maintain a distance from other people.
Watch Christmas trees
A close second to the Christmas lights are London's famous Christmas trees.
So, choose your group (keep it small), and head down to a nearby Christmas tree or Christmas trees, and be amazed.
Here are a few Christmas trees you may want to check out.
Make sure to wear facemasks, keep your group small, and maintain a distance from other people.
Get yourself a takeaway
You can go out to get yourself a takeaway that you've ordered online.
If you want to support a delivery service 'driver-partner', you should go for that.
Cook at home! Image courtesy hellomagazine.

You can also go a slightly different way - order a 'meal box' with ingredients and recipe and cook your Christmas dinner at home.
Mindful Chef offers such a service. They also donate one meal to charity for every meal sold on their platform.
Grab your takeaway!

On the other hand, if there's a local shop that doesn't work with delivery apps, or if you want to head outside for a bit of fresh air, you can travel to the shop to take delivery of your food, provided you've pre-ordered it.
Catch a movie
Yep, the theatres are closed, but the drive-in theatre at Edmonton is fully open, and offers a contactless and safe viewing experience.
Check it out!
Spare a thought for those caught unawares
The Tier 4 announcement was so sudden, there are bound to be thousands of people trapped in London, when they had other Christmas plans. Some of them may have to spend Christmas completely alone.
Spare a thought for them. If you know of someone in such a situation, call them. Invite them to be part of your online party.
This is possibly the worst Christmas of our lives, and we all need to make the best of it, and look out for each other.
BLOGS