Is it really all that substantial?

What's substantial?

It's the question they're all asking.
From Remainers to Leavers, from city gents to...other people, from BBC followers to ITV fans - everyone, really.
Everyone wants to know!

Just how substantial is 'substantial'?
What's so substantial about 'substantial'?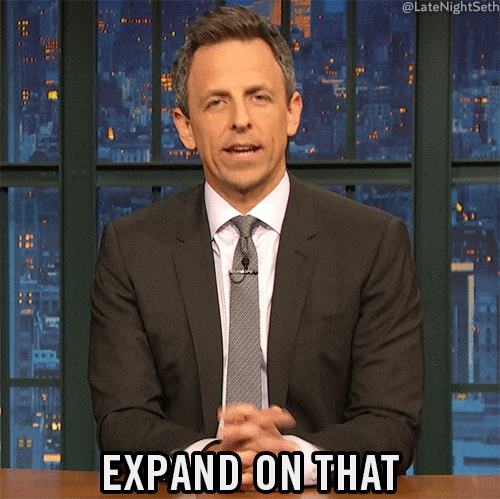 Gif courtesy giphy.

This very substantial debate about British substantialism, specifically about how substantive the implication of 'substantial' as set out in Schedule I, Part II, Paragraph XVI of HMG's earlier COVID Tier III Regulations is, has very substantial implications for an institution whose impact on British life is substantial.
He approves. Do you?

Or, to put it in plain English...remember all the hullabaloo over 'substantial meal' in the old Tier 3 rules?
You know, the one that led to a Manchester pizza place being told they can't serve 22-inch slices of pizza as those don't count as a 'substantial meal'?
That's all set to make a comeback under the good old new Tier system.
Tiers are coming! Image courtesy me.me.

Beginning December 3rd (as the current lockdown ends on Wednesday, December the second), the UK will enter a new tiered system of restrictions.
Under the new system, pubs - those august hubs of British life - in Tier II regions can remain open only if they offer substantial meals.
Is this a substantial meal?

And that's been a topic of...wait for it...substantial debate. It's blown a lot of fuses, leading to radio interviews and…
...Twitter meltdowns.
So, what is it that's made people so edgy?
How has the government attempted to address people's concerns?
And, where does that leave pubs in Tier II regions of the post-lockdown regime?
Let's jump right in.
The affair of the Cornish pasty